¡¡
<![if !vml]>

<![endif]> Home | << Back | Next >>
¡¡
SMT Introduction
An ISO-9001 Certified . Most Advance, Largest Molds Making Center in South China.
<![if !vml]>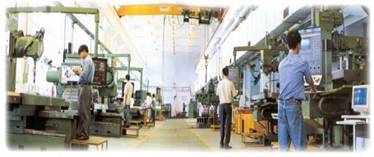 <![endif]> <![if !vml]>
<![endif]>
In The Main Plant The General Designing Room
SMT Molds and Tools making Division is the BACK BORN of SUNRISE GROUP. It locates at GUANGZHOU, the most opened and modern city of SOUTH CHINA.
It occupies a plant of 130,000 square ft., equipped with 42 sets CNC, most advanced molds making machines imported from USA,GREAT BRITAIN, ITALY,JAPAN . We set our foot on the world's most advanced system of CAD and CAM, which will greatly shorten the period cycle of DESIGNING, TOOLING and MANUFACTURING.
SMT Mold's division has more than 30 years of experience in making molds.
Main Industries we serve: Auto Mobile industries, Refrigerators,Airconditioner, TV, IC , IT industries, Fans, heaters, phones, cameras,door chimes, massagers, medical, toys and Famous Brands OEM all over the World. We are specialized in medium to large scaled plastic injection molds, metal forming , Punching molds.Our clients inclusde: DongFang Auto , Honda, Sanyo, GE, Lasko, Wanbao, Kelon, Haier, Jinlin etc.
<![if !vml]>

<![endif]> SMT | CNC | Equipments | Plastic Division | Main Production Equipments | Metal Division | Examples